Region and Infrastructure
Our orchards are located in Northern Moldova, a region that is favourable for producing premium quality apples.
We have invested in modern production technology to ensure that our orchards yield outstanding quality apples, while our staff work in safe conditions and are treated with dignity.

Orchard and Protection Systems
We rely on state-of-the-art orchard protection systems to help us maintain the highest quality standards for our fruit, regardless of climate and weather-related effects.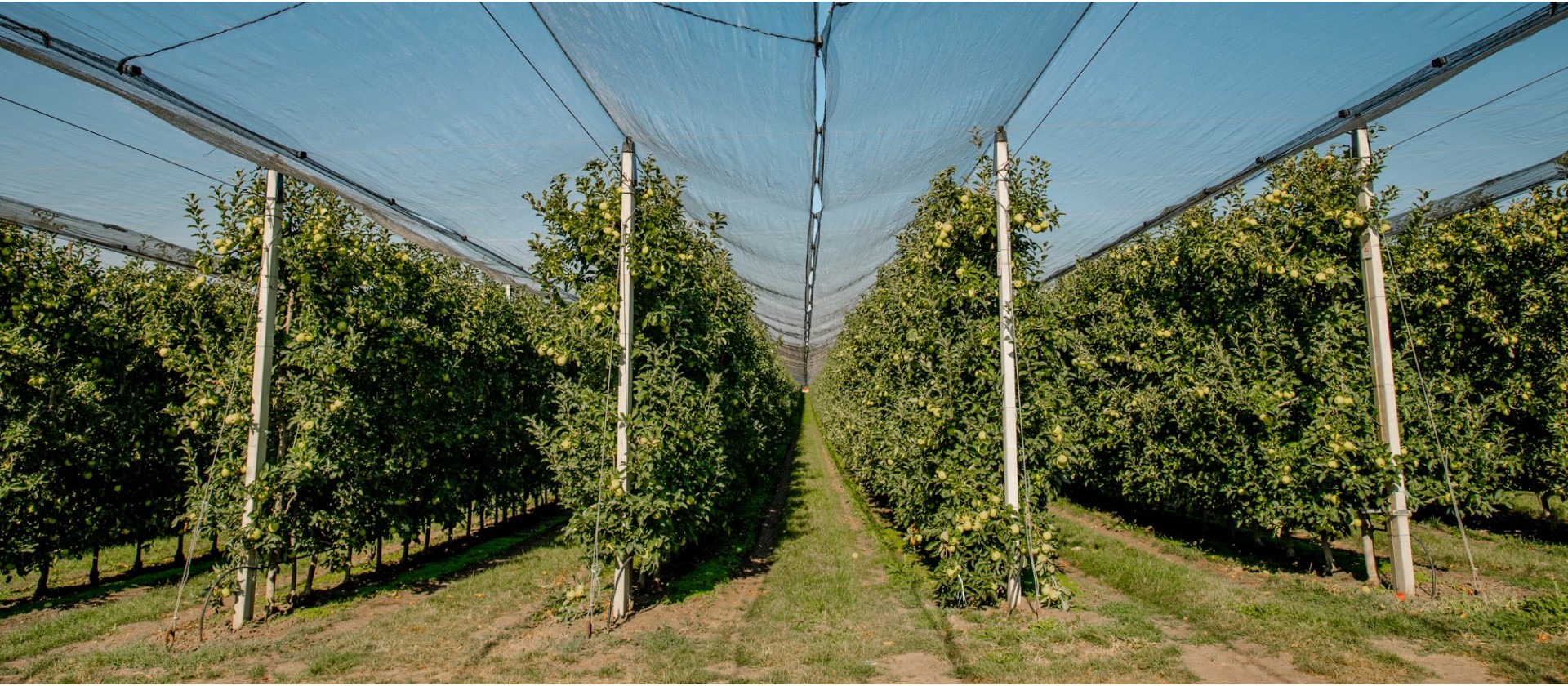 Equipment and Production
For all the production process stages we use modern equipment in order to guarantee the excellent quality of our apples, in accordance with international quality standards. Thus, 12 months a year we can supply fresh apples of a consistently high quality.